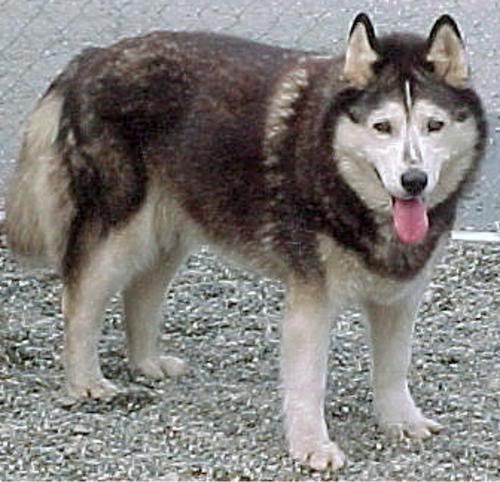 Molly is an adorable senior who would love to find a lifetime home. Due to long term neglect she battles with chronic ear infections. With antibiotics (on an as needed basis) and a watchful eye she stays infection free. A SiberMal (Siberian Husky, Malamute cross) Molly gets along with most other dogs, children and loves to get a lick in on your face. She pulls pretty good an a leash so she'd be good for a walk and maybe a skijoring? For more info on lovely Molly - just click here!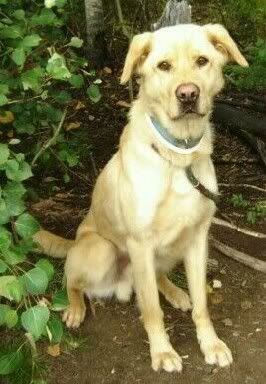 Sherman is a 4 year old, neutered male lab x huskey cross, that came to us when his family needed more space. Sherman will make an excellen ski-jour partner and has the manners to go with that. He doesn't jump up on you and likes the other dogs. Sherman however is not fond of the felines or young children. He is ready to go home with you today. If you would like to adopt Sherman - just click this link!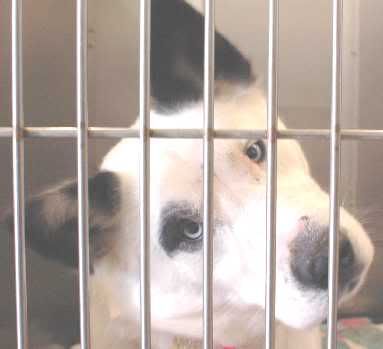 This huskey mix came in as a stray, and is now available for adoption. Found on Goldfinch Road. Slightly overweight and seems to be an older dog. He's happy and friendly with people, but may not be good with other dogs. He has pale blue eyes and a nice coat. Seems to be well-behaved indoors and likes lying on his blankie. He is an escape artist when outdoors and would need to be chained. Like most huskies, he will also dig. If you are interested in this nameless boy - just click this link to find out his shelter info!